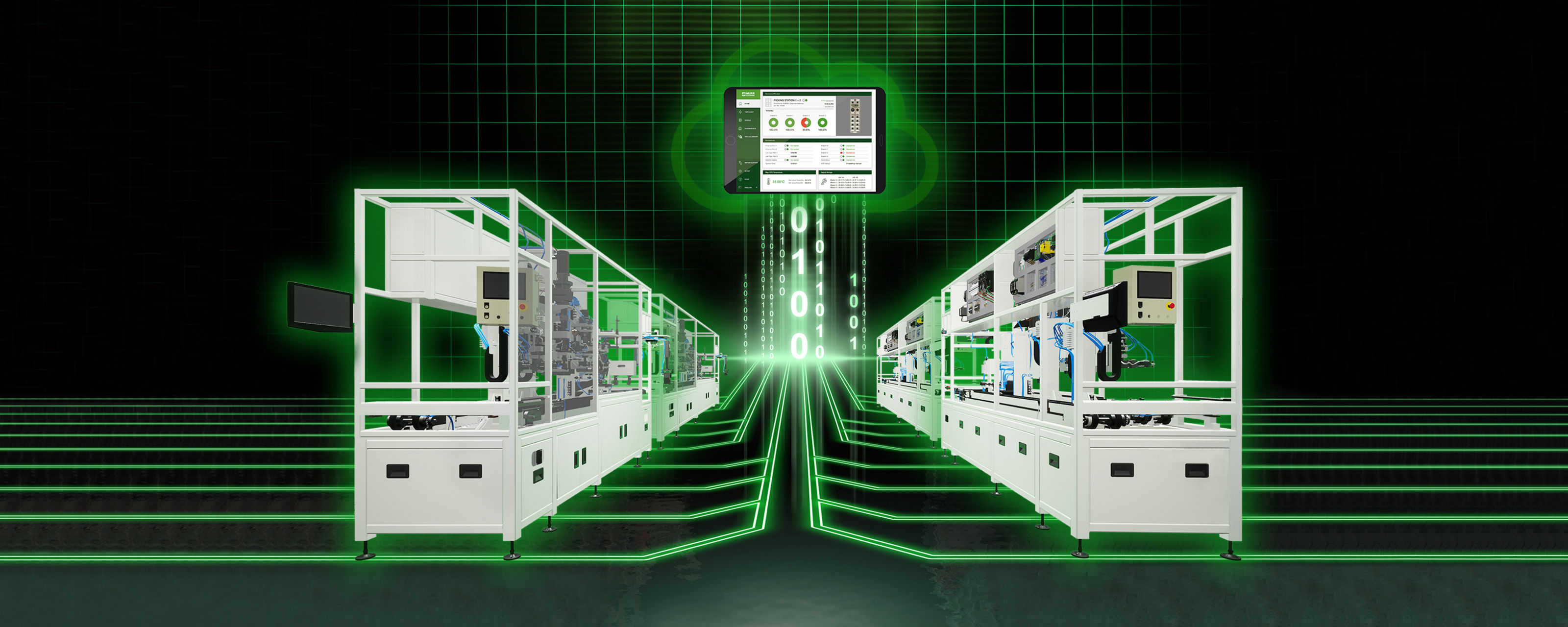 Engineering the Future: Information Handling
Get the most out of your system!
Profitability depends on availability. And machines and systems are no exception. They have to perform at their best in order to achieve maximum outcomes. Ensuring high reliability and planning capability enable companies to gain the best economic advantages from their production.
Reducing Downtimes
That's why reducing downtimes – both planned and unplanned – is absolutely essential. Engineering teams often make this happen by scheduling maintenance and creating a diagnostics system that allows them to react as quickly as possible to sudden machine failures.
Diagnostics systems are made up of extensive functionality and include a useful data infrastructure. They are usually required to provide a real-time overview of the status of the machines and systems. Today, modern machines and systems provide an overwhelming amount of diagnostic, process, or even parameter data! Advanced sensor technology records a wide range of measured values. In the future, installations based on Industrial Ethernet will include diagnostic data as part of a predictive maintenance strategy. This will allow engineers and maintenance operators to react as soon as a planned service interval occurs.
The Diagnostics Challenge
The right data must be available at the right time in the right format to the right person, no matter where they are in the world.
Put simply: information handling for the win!
But how does this look in the real world?
Planning and commissioning phases often neglect the active diagnostic system. Other things are more important in the short term and the delivery date is quickly approaching. Everybody agrees that diagnostic functions should be programmed, but in practice they are often an oversight because they have to be developed individually for each bus or Industrial Ethernet protocol, which makes implementation even more difficult. This usually becomes abundantly clear when the first error occurs and the search for the source becomes a never-ending hunt.
That's why we invented the Cube67 Diagnostic Gateway - modular, flexible, and award-winning – it enables flexible diagnostic systems to be implemented easily, available on any web browser, and independent from the bus system!

Diagnostics Made Easy - Cube67 Diagnostic Gateway
Murrelektronik's Cube fieldbus system offers extensive diagnostic options. A new Diagnostic Gateway allows Plug&Play access to the data via an Ethernet interface. This solution is easy to implement, provides clear instructions in case of failure, and allows maximum availability of machines.
Commissioning engineers use the Diagnostic Gateway to examine the topology of the Cube system and detect installation faults at an early stage.
The service personnel of the machine or system builder quickly identifies errors by temporarily integrating the Diagnostics Gateway. Moreover, this system is a perfect solution for machine acceptance tests. Permanent integration is also a great way to guide, for example the electrician, in the field via remote access.
The operator of a machine or system who implements the Diagnostic Gateway permanently is able to react to potential problems at an early stage. In the best case scenario, instructions for troubleshooting have already been implemented, allowing the installer to bring the required spare part right with him when he comes for repair.
Download the white paper
Just fill out the form and you will get access to the download area.