Powering your application has never been easier
In today's world, electricity is king! Nothing in production works without it. Machines and systems need reliable, easy to install and safe to operate power. Murrelektronik offers a solution with their MQ15 family of power connectors. With the MQ15, a ¼-turn is all that is needed to create a secure, IP67 rated connection. This innovative quick-connect system reduces assembly time for installation, service and maintenance by up to 80%! You can verify that the connector is correctly installed both visually and with the audible "Click" that is heard when a correct connection is made. Their compact design and high current transmission values (16A continuous at 600V AC) open up a wide range of applications including connecting asynchronous or three-phase motors.
Connect – CLICK – Go!
The innovative quick connection system reduces assembly time for new installation, service and maintenance by up to 80 percent. Since operational safety is not only close to our hearts, but part of our DNA, our MQ15 connectors are 100% electrically tested and guarantee a simple, error-free plug and play solution: Plug – CLICK – Done! In addition, they are CE compliant and UL listed, which means they can be used worldwide.
Our Portfolio
MQ15 power connectors and distribution solutions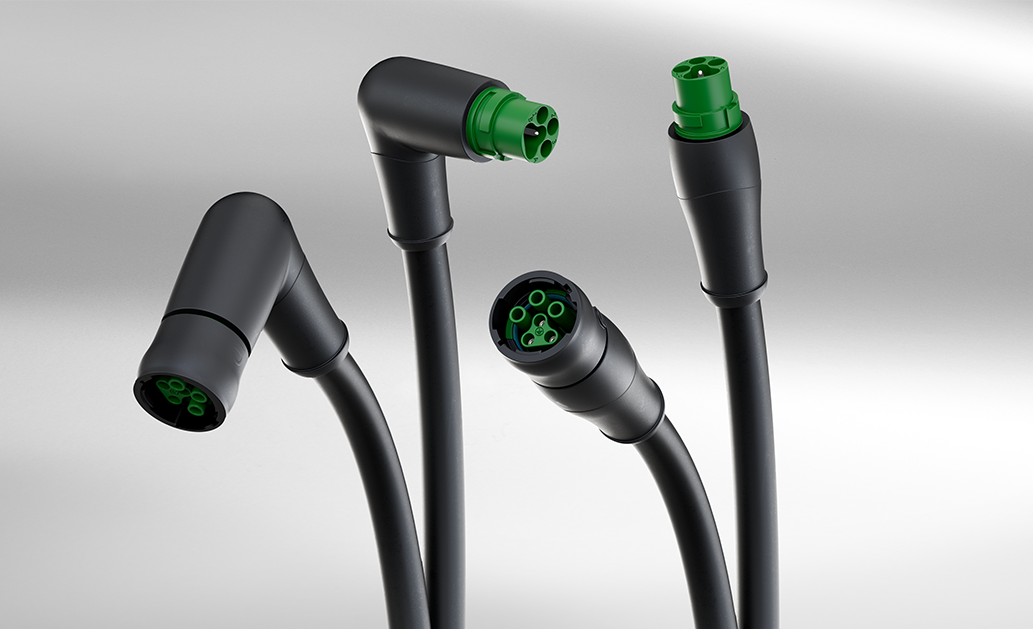 Quick Connect Mounting
MQ15 Power Connector
The MQ15 has a practical quick connect system that allows it to be installed in no time at all. A ¼-turn is all it takes. That's it! This means you could lower your installation time and costs by up to 80%. The MQ15 is suitable for asynchronous and three-phase motors up to 7.5 kW and is optimal for power distribution. Retrofittable receptacles enable you to create a simple plug-in for the MQ15 on asynchronous and three-phase motors. Motor integration is also possible thanks to the M20 × 1.5 thread. There are no adapters or special mechanical solutions needed.
500 mating cycles
UL-listed according to PVVA 2237
Integrated Conduit Retainer
IP67 Rated
600V AC, up to 16A
Tamper resistant as well as buckling and vibration protection
Quick connect – No tools needed!
Great value
Also available with shielded cables
Show More
Power Distribution Made Easy
MQ15 Distribution Solutions
With the MQ15 h- and T-pieces, motors can be connected easily and quickly. This means that simple stitches can be made in the power supply which will significantly reduce the installation effort needed to connect several motors.
MQ15 connector and cable variants individually configurable (only for h-piece)
M4 holes for easy and quick mounting
Extra large marking area
IP67 Rated
Quick connect – No tools needed!
Show More
Vario-X Automation System
Our multi-award-winning Vario-X decentralized automation system. For the first time, this modular and highly flexible system implements all automation functions completely decentralized, i.e. without control cabinet architecture. Vario-X thus brings sensors and actuators directly into the field. Here, too, MQ15 connectors make an important contribution to the performance of the overall system.

Request an appointment now!
Are connections as important to you as they are to us? Then let's talk. Fill out the form to get started.